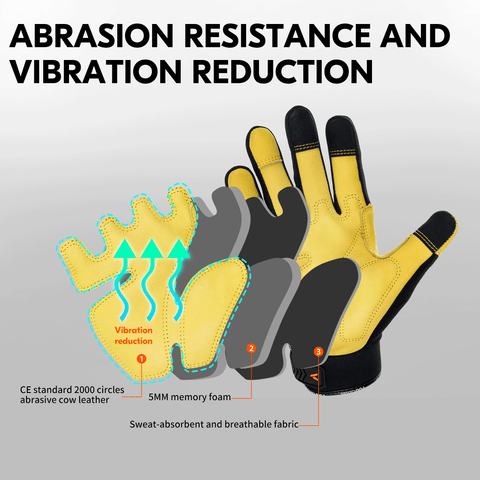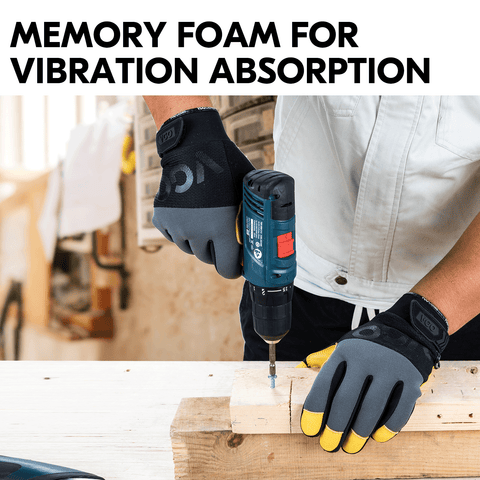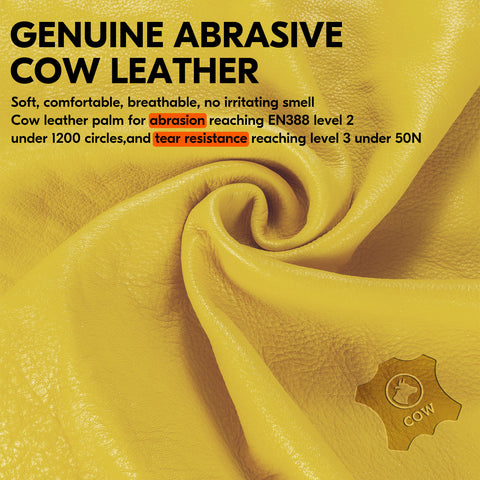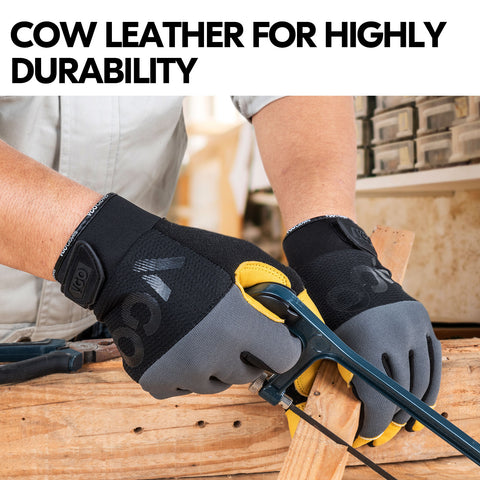 Roll over image to zoom in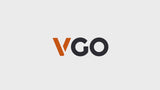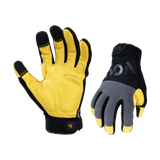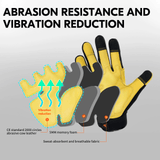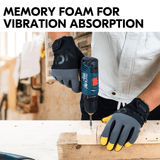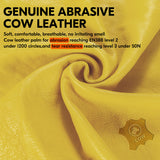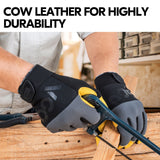 VGO 1 Pair Safety Work Gloves,Mechanics Gloves,Impact Gloves,Anti-Vibration Gloves,Rigger Gloves(Grey,CA7723)
Color



Shipping to United States

Free standard shipping on orders over US 49.00
Estimated to be delivered on 06
>

Free return & Exchange
Refund & Return Policy
>
Selling Points
1. Hook and Loop closure

2. MULTI-PURPOSE APPLICATIONS - Ideal for the auto industry, power tools, motorcycling, utility workers, regular construction, logistic, warehousing, driving, forest, carpentry, ranching, landscaping, gardening, picking, camping, hand tools and DIY heavy duty works require higher protection
3. IMPACT & VIBRATION REDUCTION - 3D-structured PVC/TPR patches on the back for great impact protection. High dexterity neoprene padding offering stereoscopic vibration resistance. Soft synthetic leather with PVC reinforcement for abrasion reaching EN388 Level 3 under 2800 Circles
4. GENUINE ABRASIVE COW LEATHER - 0.8-0.9mm Soft, comfortable, breathable, no irritating smell cow leather for abrasion reaching EN388 level 3 under 2000 circles, and tear resistance reaching level 3 under 50N
5. ERGONOMIC FIT & TOUCHSCREEN COMPATIBLE - 45° angle cut at the finger junctions and pre-curved fingers ensure a tailored fit with amazing flexibility, breathability & comfort. Touchscreen capable thumb, index and middle fingertips for smartphone control. Hook & loop closure for better adjustment
6. MAINTENANCE INSTRUCTION - No exposure to direct sunlight, stored in a ventilated and dry place, no contact with alkaline substances. Keep away from corrosive material, fire and heat sources to avoid deformation issue.