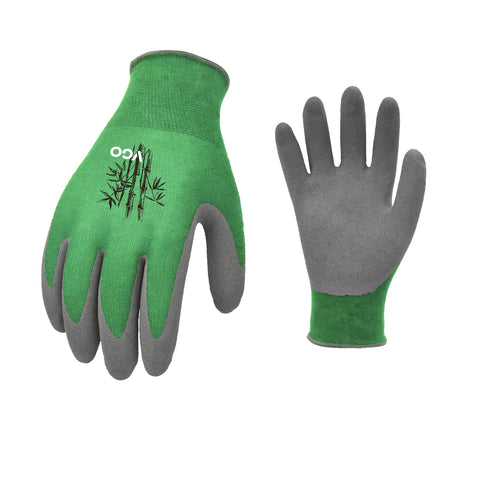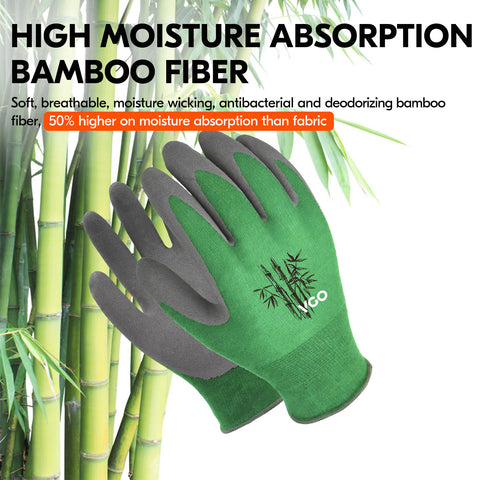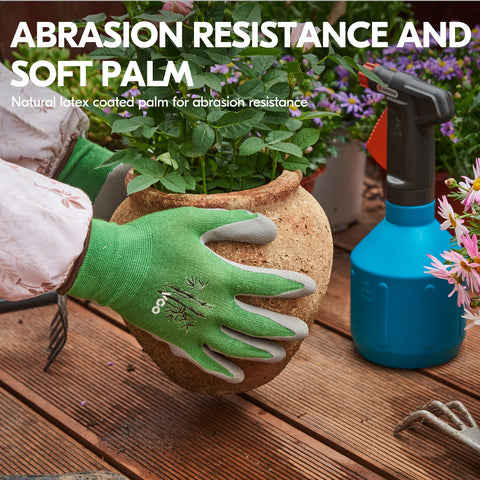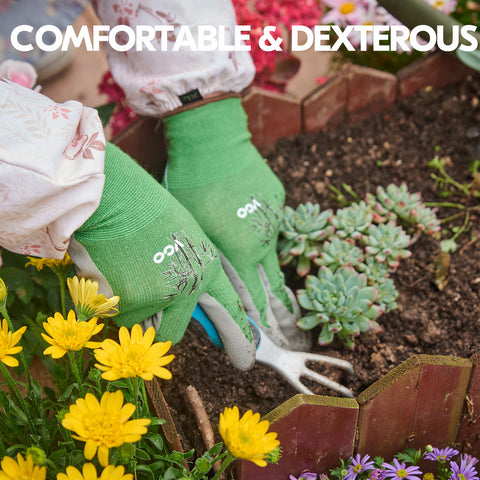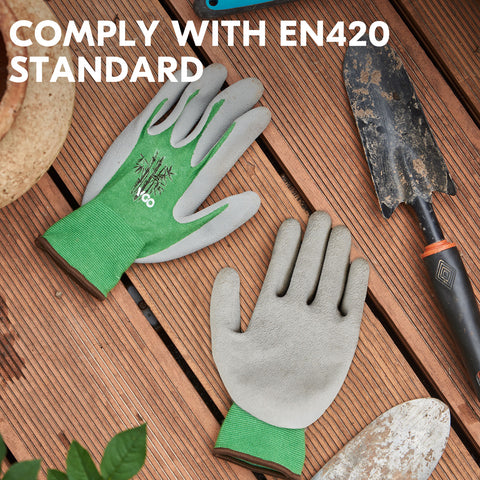 Roll over image to zoom in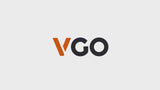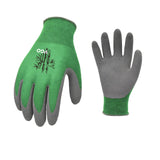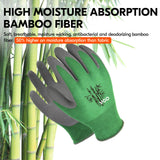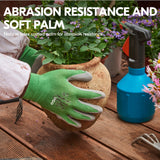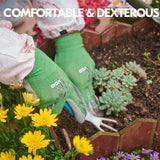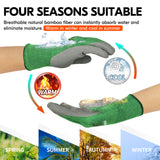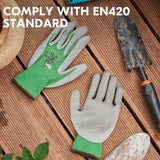 Vgo 5-Pairs Bamboo Working Gloves for Gardening, Fishing, Restoration Work (Green, RB6026)
Color




Shipping to United States

Free standard shipping on orders over US 49.00
Estimated to be delivered on 06
>

Free return & Exchange
Refund & Return Policy
>
Selling Points
1. MULTI-PURPOSE GLOVES: Whether you are working in your garden or moving objects in a warehouse, these utility gloves can protect your hands and help you maintain a strong grip. They're ideal for gardening work, plumbing, box handling, construction, warehousing, driving, logistics, etc.
2. FLEXIBILITY BREATHABILITY AND DEXTERITY: Breathable Bamboo fiber is property-outstanding in moisture absorption and releasing, Which delivers comfort and flexibility. With a light rubber coating, these gloves offer long-lasting durability. The coating is combined with seamless polyester for ultimate dexterity, so you won't have to worry about your hands overheating or losing a firm grip.
3. COMFORTABLE & ERGONOMIC FIT: Each pack comes with 1 pair of gloves. Our gloves fit all your fingers like a second skin. Order your comfy gloves in bulk so that you're prepared for any occasion.
4. UNISEX DESIGN: These gloves are great for both men and women. Our elastic wrist allows the gloves to remain snug on wrists both big and small. These gloves are the perfect accessories for gardeners, professional movers, and landscapers. Enjoy the outdoors without getting scratched, poked, or harmed.
5. QUALITY GUARANTEE & CUSTOMER SERVICE GUARANTEE: This glove is machine washable. If you have any problems with the products, or the product does not meet your expectations, please contact us anytime via email. We will always strive to provide you timely and effective service.