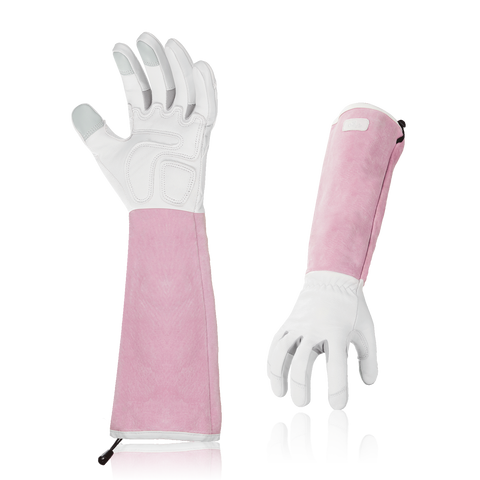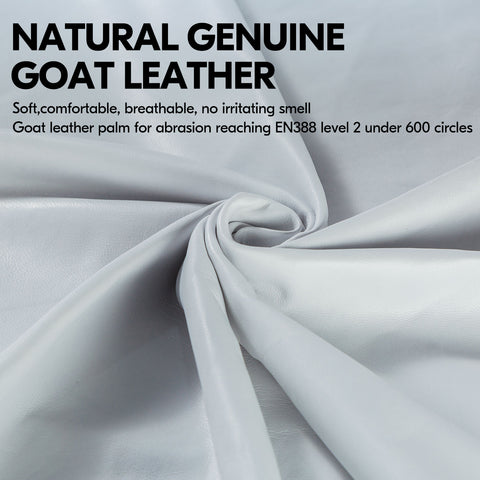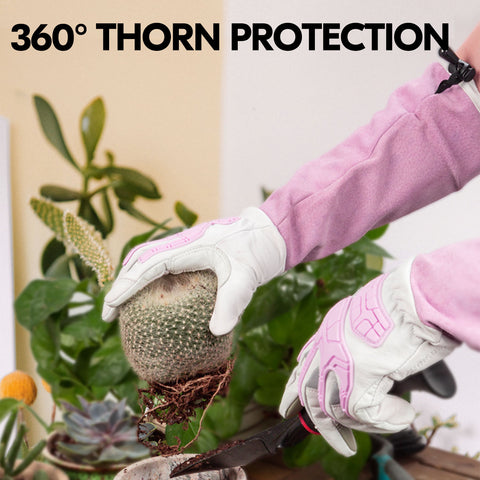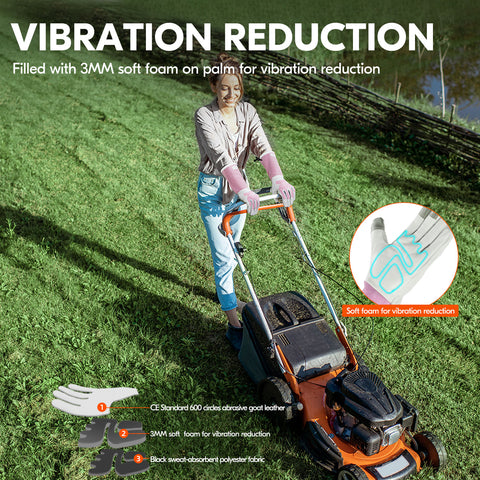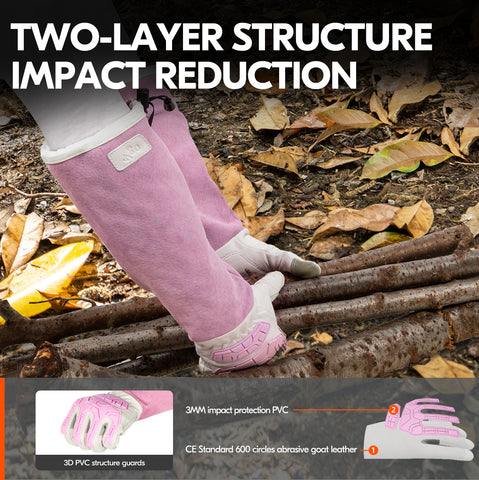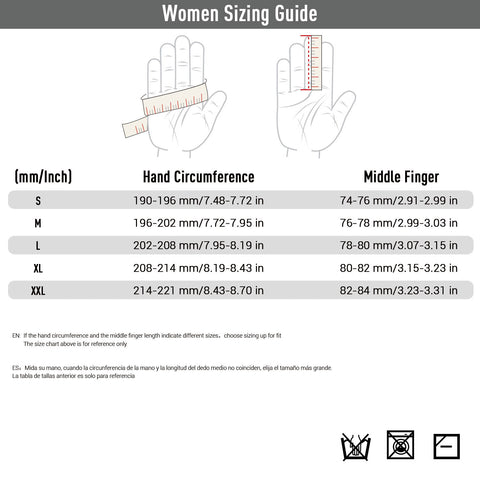 Roll over image to zoom in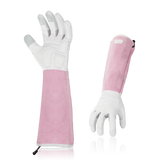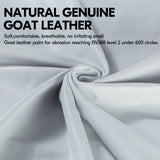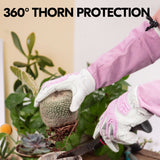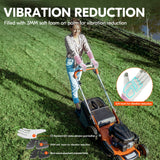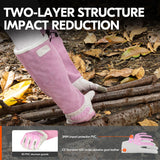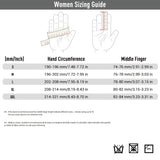 VGO 1 Pair Premium Genuine Goat Leather Extra-Long Cuff Gloves (1 Pair, White, GA9659)
Color



Shipping to United States

Free standard shipping on orders over US 49.00
Estimated to be delivered on 06
>

Free return & Exchange
Refund & Return Policy
>
Selling Points
1. WIDE RANGE APPLICATION: Our gloves with decent quality are designed compatible with any gardening toolset, trimming, rose pruning, yard and warehouse work, general handling.Best gardening gifts for the female gardeners.
2. SOFT AND BREATHABLE GOATSKIN LEATHER: Natural premium genuine goat leather provides excellent grip and high performance of softness, foam padding inside absorbs and dissipates the impact. They are comfortable and flexible to wear, give you superior skin protection during any type of works.
3. EXTRA KNUCKLE GUARD FOR ANTI-ABRASION: Your project was tougher than you thought it was going to be, but not as tough as explaining your bloody knuckles. Flexible Thermal Plastic Rubber TPR knuckle guard helps reduce the risk of impact and pinching injuries. Extra-long split pig leather cuff design with high tear-resistance and puncture resistance level to protect forearms from scratches, poke or harm, long pruning gloves allowing you free from your roses painlessly.
4. ERGONOMICS DESIGN & TOUCHSCREEN FUNCTION: Three-dimensional hand modeling conform to ergonomics for a great fit and makes it comfortable to wear. The fine cutting removes excess materials on the palm, which grants you the highest possible flexibility and feels no extra materials blocking when bending your hands. The gloves have good touchscreen functions on the thumb and index/middle fingertips, which provide the convenience of using the phone.
5. QUALITY GUARANTEE & CUSTOMER SERVICE GUARANTEE: This glove is approved with CA65/ complies with REACH regulation. If you have any problems of the products, or the product does not meet your expectations, please contact us anytime via email. We will always strive to provide you with timely and effective service.